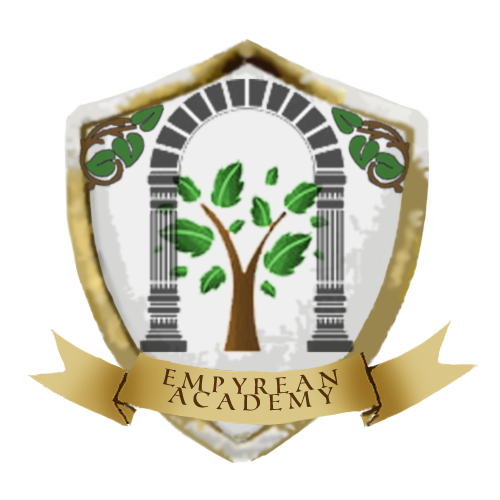 What most people don't know is that the Gods from any civilization were not actually Gods. They were called Guardians, humans who possessed unnatural levels of mana (life energy) that bestowed upon them abilities. Ancient civilizations had no explanation for the powers of these humans, and thus they deemed them deities.
These powerful humans have existed throughout the ages, from Merlin to Confucius to Zeus. After gathering the mana research compiled by Guardians like them, a man named Arim created a place to train future Guardians in the art of mana control.
That place was the Empyrean Academy.
The Academy was developed by a council of six Guardians as a place to train gifted youths in order to protect the balance of the world. The students of the school are charged with destroying malevolent creatures in order to keep the balance and continue to seal the Empyrean Gates.
At the Academy, students will learn a variety of things, from literature to controlling their mana to learning how to wield a weapon. Not only will they learn real world skills like surviving in any number of terrains, but they will be taught how to manage their own abilities.
That being said, we would like to welcome returning and new students here to the Empyrean Academy!






Group Rules


EA Profile


Group Tumblr/RP

Campus Rules


Dormitory Rules


EA - Important Information


Dorms